MASTER YOUR SHORT GAME
When it comes to the short game, we've mastered the design and installation of professional-caliber synthetic putting greens. Custom-designed and constructed by certified specialists, Southwest Greens Ontario designs putting greens by building slope variations and undulating surfaces with consideration for cup placement. Whether you're looking to install a home putting green at your residence, or a highly developed course on your Toronto area property, we will develop the perfect design for you.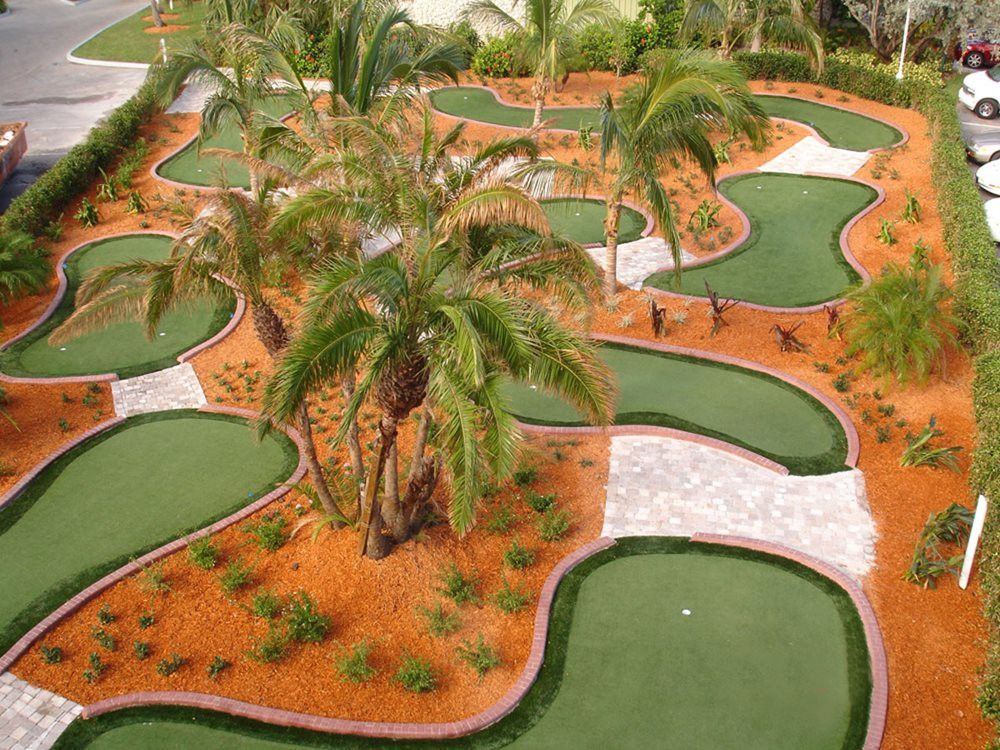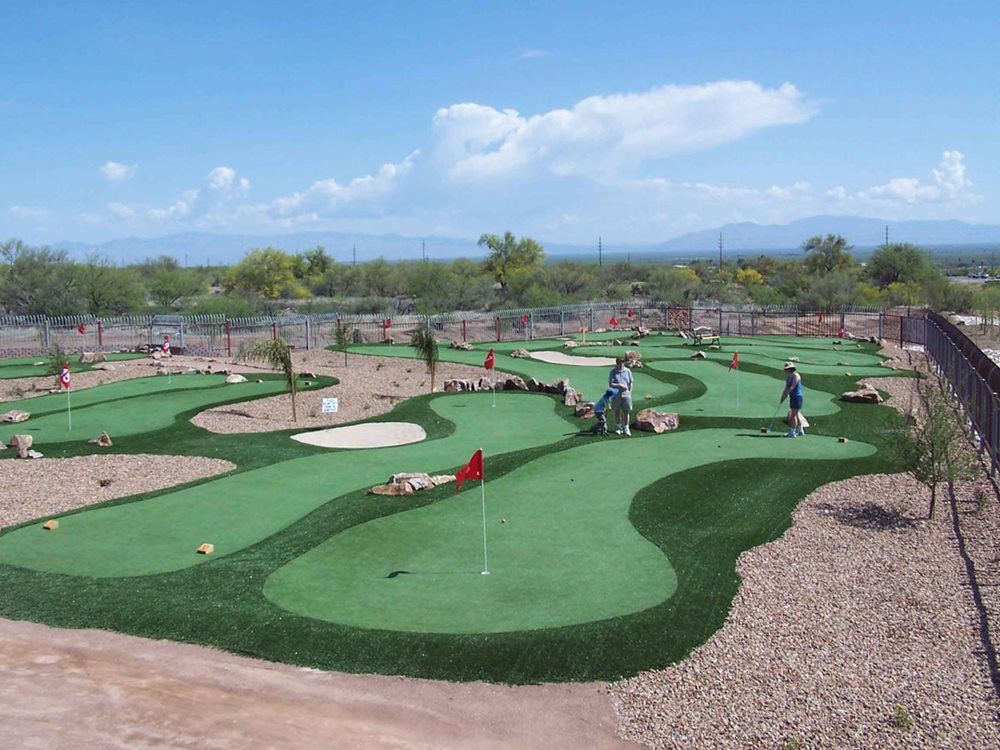 We take Toronto artificial putting green grass up a notch with natural fringes, tee boxes, chipping areas, roughs, as well as sand bunkers and grass. We can create a golf green that provides any imaginable shot.
Flop shots
Pitch shots
Uphill lies
Sidehill lies
Downhill lies
Bumps and runs
This is all done with our implementation of premium-grade synthetic turf with the look, feel, and bite of natural grass.
FROM SMALL CUSTOM PRACTICE AREAS TO COMPLEX PUTTING COURSES
At Southwest Greens Ontario, we create golf systems with professional grade raw materials, while extensive R&D testing shows that all products are made to mirror authentic ball reaction. From leisure pitching surfaces to long-distance target surfaces, you can look forward to roll, bounce, and spin performance metrics that replicate a genuine sod system.
Our dedication to quality and consistent attention to detail has made such a cultural buzz around our greens. After you have used any of our greens, you'll have to have one in your backyard.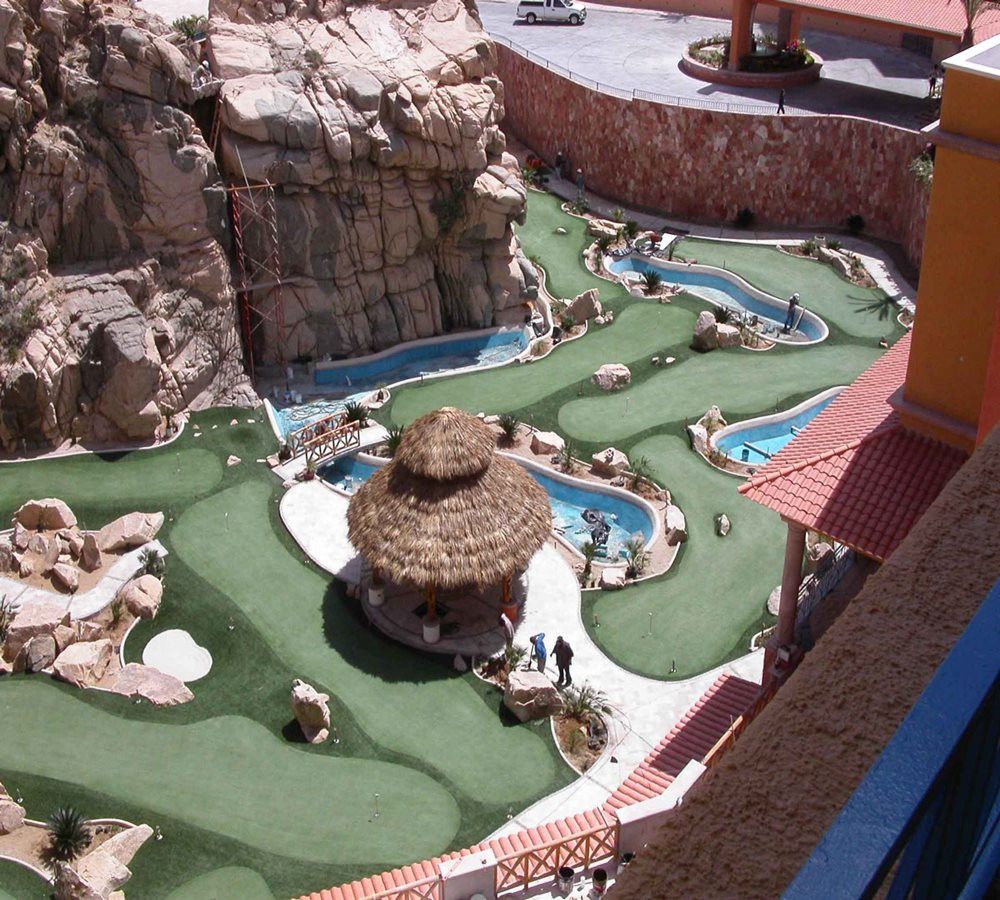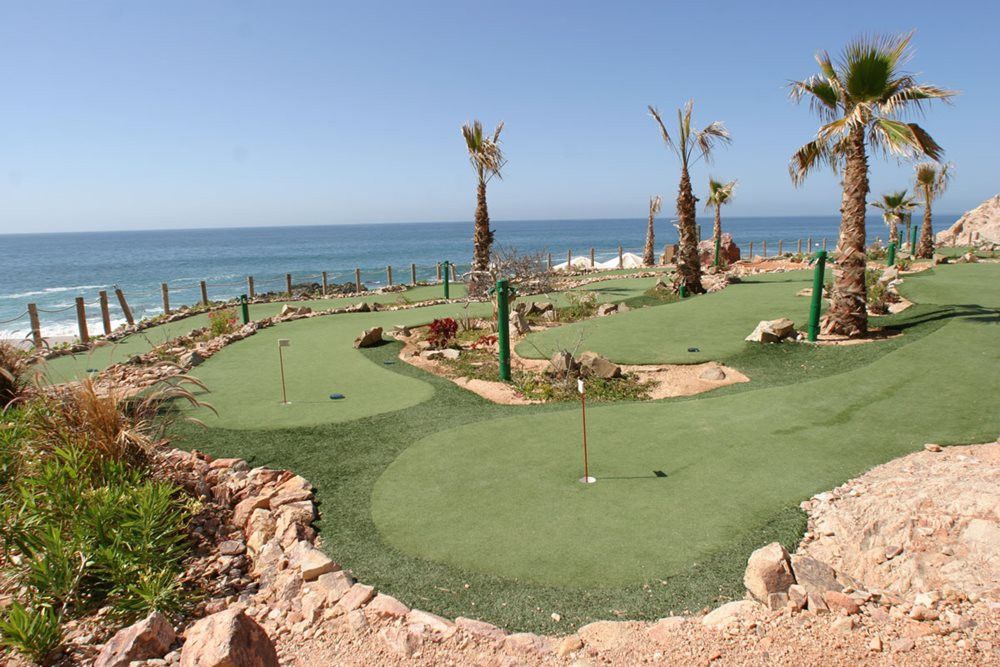 WHAT'S A GREAT HOLE IF NOT A GREAT GREEN?
We recognize that the product can only be as good as the installation. Southwest Greens Ontario has mastered the process with its Pro System. We start with a granite base that lets us modify the angle of the green, roughs, chipping areas, collars, and aprons. Next, we utilize silica sand infill to mimic the soft texture and performance of a natural grass green that will remain for years.
With the opportunity to use Nicklaus Designs, our putting areas are developed with playability considered. From cruise ship contests to the historical Major Series of Putting Championship, Southwest Greens Ontario putting courses and practice areas are made to realistically imitate the feel of natural grass. We will help you design a precisely manicured grass green that's basically maintenance-free.